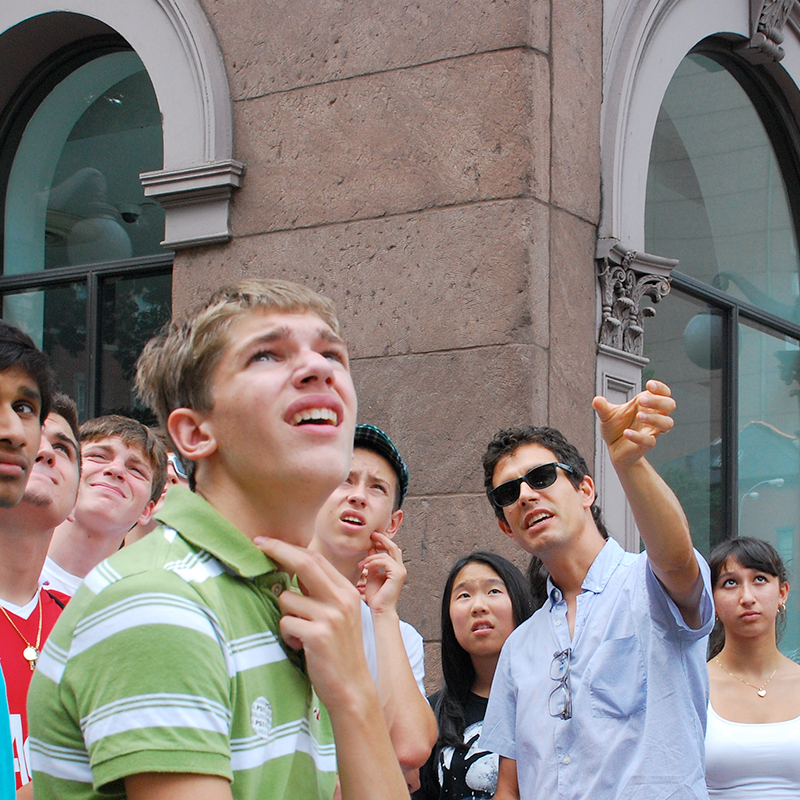 Offered both online and in person, this two-week program is designed to expose rising 10th, 11th, and 12th graders to a high-quality undergraduate architecture program. Students will experience the rigors and rewards of a college-level architecture studio first-hand.

This two-week program focuses on an introduction to the theory of architecture and design, freehand and digital drawing, and how to represent and describe one's work in a clear and convincing manner. Students will be individually critiqued and tutored in design studios, group and individual projects, reviews, and public presentations. 
The core of this course is studio work. In studio, students are immersed in a rigorous creative process that starts with an idea, moves into the development of abstract models, and ultimately leads to the design of an exciting and innovative architectural building proposal. 
Critique and evaluation of studio work is ongoing, occurring in one-on-one discussions with the instructor and in larger group reviews with invited architectural critics. Studio work is complemented by a series of lectures and presentations, which explore the broader context of architectural practice, contemporary projects, and practitioners, as well as technical concerns such as drawing and model making. 
The program's structure follows three exercises that build upon each other. The first two exercises, which deal with abstract forms and concepts, are accomplished through modeling and drawing by hand. The final exercise deploys the abstract work in developing a novel architectural proposal -- a small pavilion sited on the Rensselaer campus. This exercise introduces the use of two- and three-dimensional digital tools, and the final deliverables of this program are produced using computer software.
At the end of the program, students will have beginning proficiency in the following software: Rhinceros (3D modeling), Adobe Illustrator (2D drawing), and Adobe Photoshop (image editing).
Students who have completed this program have gone on to apply to the Architecture major offered by Rensselaer's School of Architecture. For additional details regarding the Rensselaer undergraduate experience, in a place where your individual contribution truly matters, visit The Office of Admissions at Rensselaer and check out this Flip Book!
This program provides specific architectural training and enables students to make more informed decisions regarding their college careers. High school students entering 10th, 11th, and 12th grade in the fall, interested in future careers in architecture or design-related fields and curious about the world, are encouraged to apply! 
Program Details
Prerequisites: Students who are considering studies in architecture or design with a curiosity about the world in which we live, as well as an interest in art culture and new ideas, are encouraged to apply.
Registration information:
TBA
If you have any questions on how to submit your application, please contact Summer@Rensselaer by calling (518) 276-6809 or via email.
Matthew Lopez is an architectural designer and educator. Matthew holds a Master of Architecture degree from the University of Pennsylvania and a Master of Science in Design Theory and Pedagogy from SCI-Arc. His design work and research investigate the conflation of form, aesthetics, and contemporary culture. He has recently served as the co-editor of SCI-Arc's online academic journal Offramp and will be featured in its upcoming issue Guise. He has been a guest critic for academic studio reviews at SCI-Arc, UCLA, and the University of Texas at Arlington.