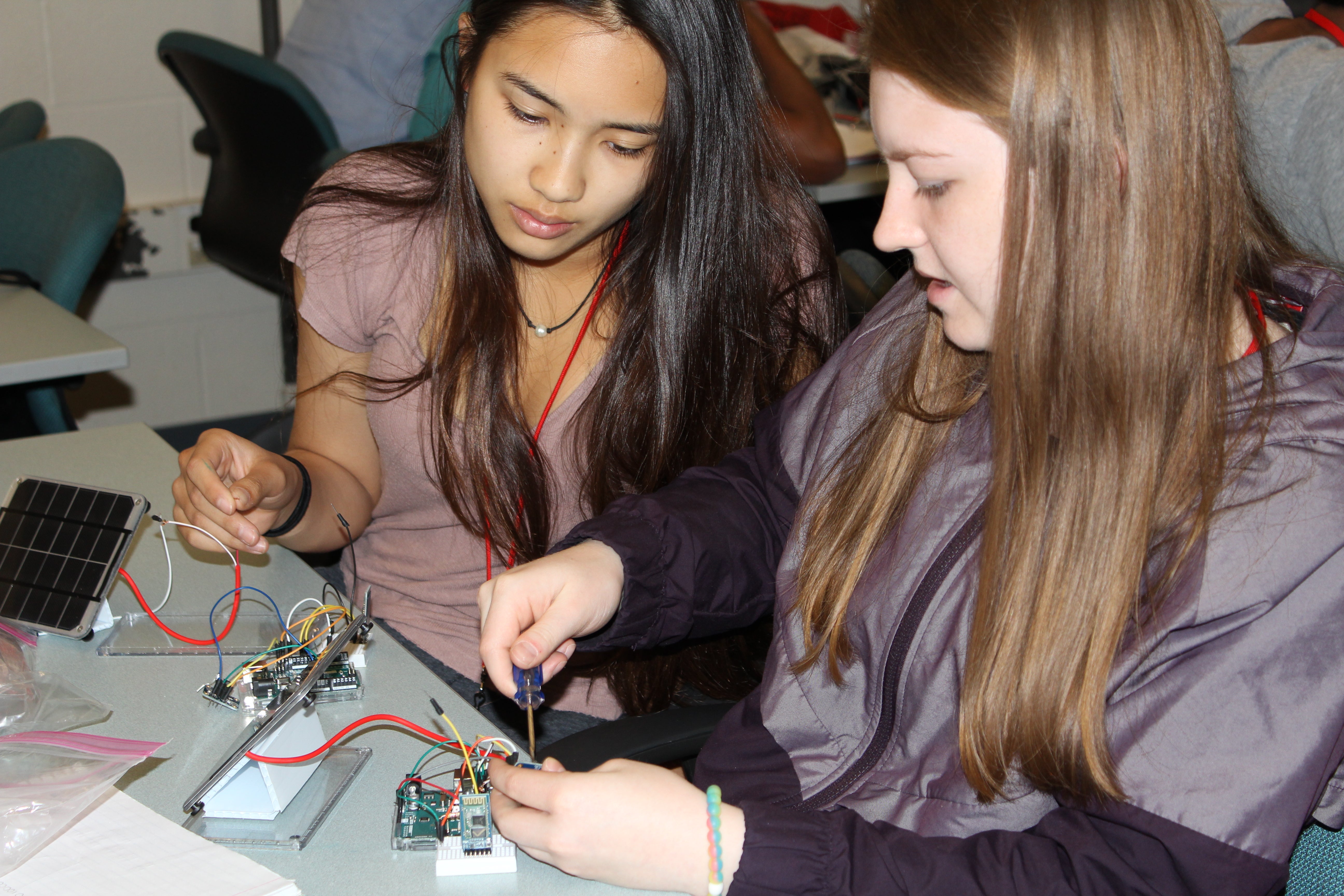 Learn how the electric grid is being adapted to incorporate renewable sources, such as solar arrays and wind turbine farms.
July 6th-10th 2020 | One-Week Program
Open to high school students entering 10th, 11th, 12th grade in the fall and sponsored by the National Science Foundation and the Department of Energy CURENT Engineering Research Center, this program will teach participants about how the electric grid is being adapted to incorporate renewable sources such as solar arrays and wind turbine farms. Students will use a simulation tool to explore how the grid responds to loss of equipment and extreme power demands when these problems might lead to blackouts. The program includes a market experiment on pricing electricity. In addition to learning about computer networks and cyber security, students will also work with Rensselaer faculty and graduate students in various hands-on activities, and will take a tour of the regional New York power grid manufacturing or control facilities.
Program participants will learn:
Different energy sources and forms of energy
Alternative energy sources
Energy consumption and conversion
Power system transmission systems
Computer networking for the Smart Grid
Students who have completed summer programs like this have gone on to apply to undergraduate study at Rensselaer. For additional details regarding the Rensselaer undergraduate experence, in a place where your individual contribution truly matters, visit The Office of Admissions at Rensselaer!
Program Details
Prerequisites: Students looking to explore a career in engineering are encouraged to apply for this program. Applications will be selected based on GPA, science/tech/engineering/math related activities, student response questions, and teacher reference forms.
Application details: In addition to the online application, students must submit a copy of their transcript and two recommendations. Supplemental information — including recommendation letters, transcripts, and so on — can be photocopies and need not be originals or official copies. Please note that incomplete applications will not be reviewed, so be sure to follow the application directions carefully.
Application link: https://rpi.regfox.com/apply-2020
If you have any questions on how to submit your application, please contact Summer@Rensselaer by calling (518) 276-6809 or via email.
Commuter cost: This program is FREE to commuters, thanks to the sponsorship of the NSF CURENT Engineering Research Center.
Residential cost: $985.00
There is a $425.00 non-refundable deposit required in order to reserve your spot in the program, once the student is academically accepted. This cost includes tuition, field trips, room and board, program materials, and all residential events and programs. Check-in will be on Sunday afternoon prior to the start of the program; check-out will be on Friday.
Accepted students will receive information regarding accommodations, arrival/departure times, and full program details upon registration. Please note that all students will be required to submit health and medical information before arrival on campus. All residential students must possess medical insurance.
Dr. Joe Chow is an Institute Professor in Rensselaer's Electrical, Computer, and Systems Engineering department, and is also the Campus Director, and the NSF/DOE CURENT Engineering Research Center.
Dr. Meng Wang is an Assistant Professor within Rensselaer's Electrical, Computer, and Systems Engineering department.
Ms. Elizabeth Herkenham is Program Coordinator and Pre-college Education Director at CURENT ERC.