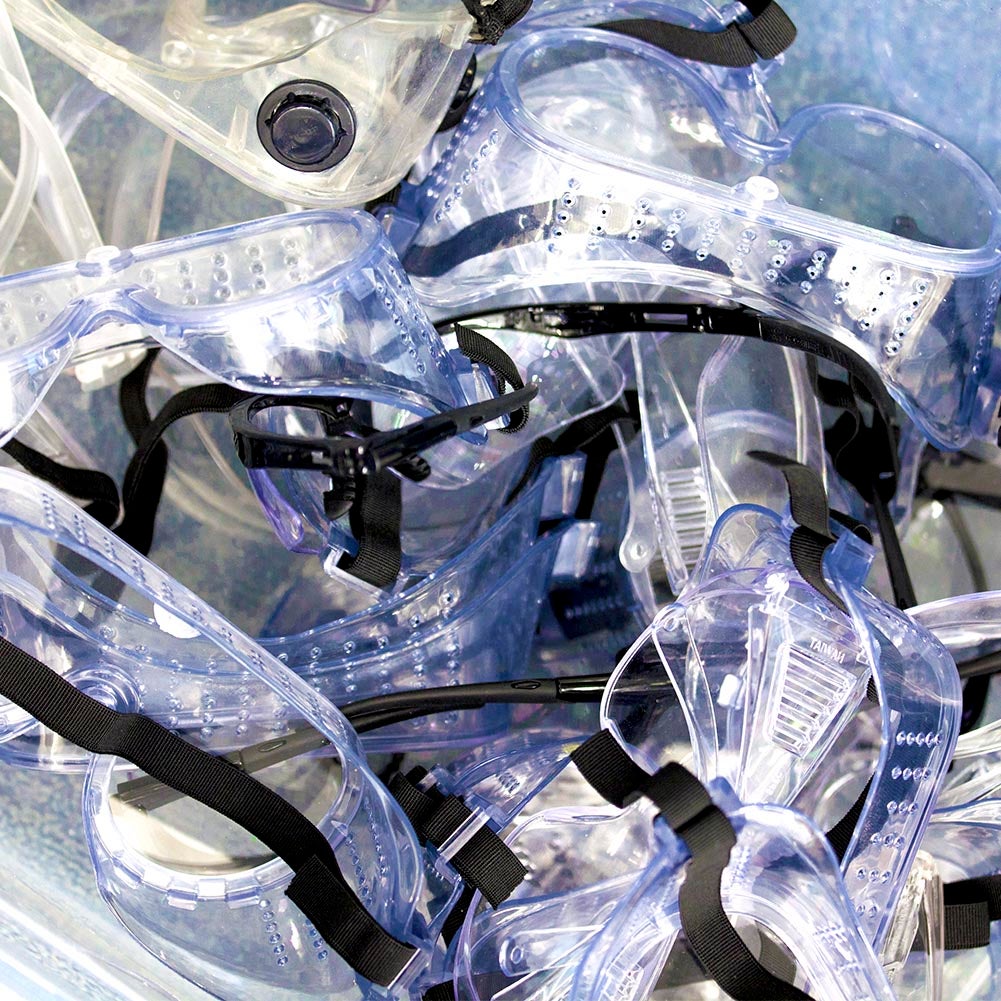 Learn about conducting research alongside RPI faculty in their research laboratories.
July 6-31, 2020 | Four-Week Program
Open to rising 11th and 12th graders, this is a four-week-long residential research program held on RPI's Troy campus. Rensselaer faculty and Summer@Rensselaer work together to provide select high school students the unique opportunity to conduct research and learn new skills specific to their assigned research group. Students work alongside an assigned faculty member and graduate student mentor on unique research opportunities. The program concludes with a poster session presentation. 
Please note that because research is so specific in nature, Summer@Rensselaer does not announce or list specific participating labs until after students have been academically accepted and enrolled in the program. Students are assigned to a lab based on the research topics/areas selected in their application. 
Students who have successfully completed this program have gone on to apply to various departments at Rensselaer. Visit the Office of Admissions at Rensselaer for a more detailed overview of the opportunities as undergraduate student.
What You Will Learn
This intensive program immerses students in hands-on, innovative research in a lab setting. Although each high school student is tasked with aiding in very specific research, all labs focus on the following learning outcomes between 9:00am and 4:00pm every day:
Develop a detailed research plan
Keep a laboratory notebook or equivalent
Analyze data
Present data
Learn lab techniques, background info, progressing to independent work in later weeks
Please note that students work under the mentorship of experienced Rensselaer faculty and graduate students, and will not conduct research in an unsupervised lab setting.
Program Details
Prerequisites: Students looking to gain valuable scientific research experience are encouraged to apply for this program. Applications will be selected based on GPA, science/tech/engineering/math related activities, student response questions, and teacher reference forms.
Application details: In addition to the online application, students must submit a copy of their transcript, two recommendations, and a resume. Supplemental information including recommendation letters, transcripts, etc. can be photocopies, and need not be originals or official copies. Please note that incomplete applications will not be reviewed, so be sure to follow the application directions carefully.
Application link: https://rpi.regfox.com/apply-2020
If you have any questions on how to submit your application and supplemental documentation, please contact Summer@Rensselaer by calling (518) 276-6809 or via email.
Total program cost: $6,000.00
There is a $425.00 non-refundable deposit required in order to reserve your spot in the program, once the student is academically accepted.
This cost includes tuition, room and board, program materials, field trips, and all residential events and programs. Check-in will be on Sunday afternoon prior to the start of the program; check-out will be on Friday, after a final presentation.
Accepted students will receive information regarding accommodations, arrival/departure times, and full program details upon registration. Please note that all students will be required to submit health and medical information (including immunization records) before arrival on campus. All residential students must possess medical insurance.
This Summer@Rensselaer document lists past faculty labs that have participated in the Research program. Please note that this list provides examples of past projects only, and should not serve as confirmation of current/future participating labs.